"Mr. Singh is a highly proficient leader with a truly global perspective and business acumen. Bhavdeep's broad range of business skills and knowledge of different market segments was demonstrated during a recent collaborative health care project. He is a gift ed international-executive and a pleasure to work with."
Rob Barrow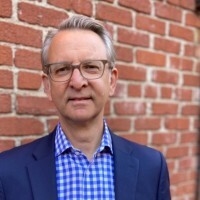 Peter and I worked together at the launch phase of the Reliance Fresh operations. During my several interactions with Peter, I realised the vast knowledge that Peter has of the retail business and how very calm,self-confident and controlled his approach was to the new business. Peter has this amazing capacity for treating and welcoming all potential contributions on their merits and without prejudice.He has a strong sense of objectives, with an outstanding ability to respond to people and to situations and to promote team spirit.I remember how quickly Peter adapted to Mumbai and with what ease he could grab a working knowledge of the local language and the traditions in this country. It is without doubt that Peter is full of humility, is painstaking, orderly and conscientious with a huge capacity for follow-through and perfection.
Praveen Pasricha
"Bhavdeep is an exemplary leader with an ability to do both Macro and Micro thinking. He has a diverse experience in consumer facing industries. His experience of these industries in the most developed markets has given him vision, financial understanding and strategic skills to transform the Indian market which is at the early stages of development in many of these industries currently. He is a leader with his feet firmly on ground despite having achieved so much. I wish him all the best."
Ashish Chauhan
Peter is one of the most creative and intelligent men I have ever worked with. He has great insight, extraordinary stamina and a wry sense of humour that makes working with him a real pleasure. He also delivers the goods in every sense.
David Edwards MCIEH
I have had the distinct pleasure of working with Bhavdeep in the unparalleled business transformation of the A&P company. Bhavdeep was a true champion of positive change and quickly engaged his organization and other parts of the enterprise in the launch of an aggressive customer centric strategy involving the execution of organization redesign, values based culture shift and a behavioral philosophy of customer service at the leadership level - one that he already embodied. Bhavdeep clearly "walks the talk" and is considered by all those who work with him to be a transformational leader.
Celeste A. Coruzzi, Ph.D.
Peter was this silent but potent source of energy and thought leadership for the Reliance Fresh Team. His practical and sustainable solutions to retailing issues in India were looked upon by each and everyone. Peter has a special way of making things look simple and enjoyable. His people management skills are exceptional. I enjoyed every bit of interaction with him and learned a lot in exchange. His ability to understand and adapt to different cultures is commendable.
Rohit Anand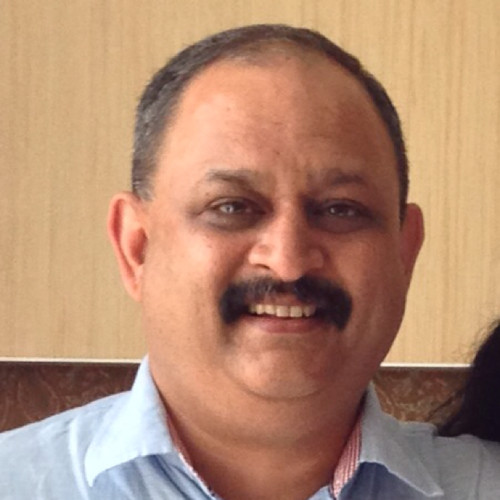 Bhavdeep is a leader with enormous intensity,dedication and passion. He is a tremendous team builder and a rock solid anchor who can make his team stay goal focussed and accomplish the seemingly impossible goals. A Guru par excellence, he is a great mentor, guide and has mentored several leaders. I find him to be extremely transparent, trustworthy and a great human being.
Chetan Agarwal
I had the pleasure of working with Peter for most of my two years with Reliance Retail in India. He brought a wealth of diverse retail backgrounds to the head of operations. In a start-up organization nothing ever goes smoothly, and requires an ever positive attitude and the ability to course correct very quickly - Peter excelled in this environment. A strong leader capable of heading any organization.
Rick Boozell
I had the pleasure of working with Bhavdeep during the setting up of Reliance Retail in India - opening over 600 supermarkets in 14 states across India. Bhavdeep is a skilled and passionate leader who has the ability to create loyal teams who will move mountains to achieve their objectives. Bhavdeep has a very practical knowledge of retail and a natural ability to grasp financial data; which combined with his boundless energy and leadership skills makes him an ideal head for any business with ambitious international growth plans.
Peter Bracher
Mike is a talented, results driven leader. He clearly understands the connection between obtaining business goals and the absolute importance of having the right people. Mike has been responsible for large and small businesses throughout the US. He consistently produced strong financials, developed high performing teams and created positive working environments. I would strongly recommend Mike for any senior leadership role.
Tony VanValkenburg
Michael is an excellent strategist. He developed and implemented plans to open 18 big box grocery stores within a 12 month period. As a member of the team that accomplished this task I can attest to Mike's leadership skills in providing great direction so that the process was both effective and efficient. The stores all opened on time, complete, and ready for business. I would recommend Michael as a key component to any group who wants to be successful in creating a multi store strategic plan.
Amy Schwanke
Mike is one of the most knowledgeable supermarket executives in the industry. In addition to his significant base of experience, he is also an outstanding manager of people. He is innovative and has the rare combination of vision with the ability to consider the practical aspects for implementation. He was a pleasure to work with at A&P and also HEB.
Victor Alessandro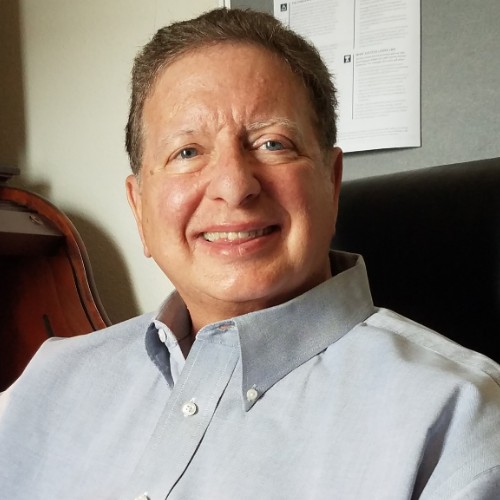 I took Dr. Carter's Strategic Management course my senior year, and it has been my favorite class to date. I have never met a professor who cares so much for her students. Her class was challenging, and she always demanded creative and intellectual work. The concepts and values I learned in Dr. Carter's class will continue to be applicable and useful in my career. Her passion for management and people are inspiring. I highly recommend Dr. Carter as a professor, leader and mentor.
Kelsey Bagwell